CAREL and SPRSUN Strengthen a Strategic Partnership for Enhanced Heat Pump Technology and Solutions
Guangzhou, China – To continuously improve the quality and efficiency of their products, heat pump manufacturer SPRSUN has strengthened their strategic partnership with controller manufacturer CAREL in a signing ceremony held on May 9. This collaboration aims to advance the development and integration of cutting-edge technology in both companies' offerings, ultimately providing more significant benefits to clients.
The demand for energy-efficient and sustainable heating and cooling solutions has grown exponentially. More and more new heat pump factories and traders of different capabilities have emerged in the last few years. Therefore, it is very important for heat pump brands to choose a quality-oriented OEM/OEM factory. As a heat pump producer since 1999, SPRSUN has always adhered to using accessories of the highest quality to produce high-end heat pumps, and their accumulated production and manufacturing experience over the past 24 years has also ensured their quality control level of products. To achieve this, SPRSUN has been cooperating with strategic partners like CAREL with the same commitment to innovation, quality, and sustainability. This reflects SPRSUN's determination to long-term successful development.
CAREL, a reputable manufacturer of controllers and solutions for air-conditioning, refrigeration, and heating applications, emerged as the ideal partner for SPRSUN. With a long history of providing top-quality products and services, CAREL's controllers are known for their energy efficiency, reliability, and user-friendliness.
"We are excited to collaborate with CAREL, a company that shares our values and vision for the future of the heat pump industry," said Jason Yao, chairman of SPRSUN. "This partnership will enable us to incorporate cutting-edge technology and innovative solutions into our products, resulting in higher efficiency, reliability, and sustainability."
This partnership will result in a new level of synergy between the two companies, allowing them to leverage each other's expertise and resources. CAREL will supply SPRSUN with smart controllers, ensuring quality and quantity as needed, enabling SPRSUN to optimize its heat pump performance further.
"We are thrilled to partner with SPRSUN, a company that has established itself as a leading provider of high-end heat pumps," said a CAREL spokesperson. "This partnership will allow us to leverage our expertise in controllers and solutions to deliver integrated, future-proof solutions that meet the evolving needs of our clients."
The global heat pump market is projected to grow at a CAGR of 8.5% from 2020 to 2027, reaching USD 94.42 billion by 2027, according to a report by Allied Market Research. This growth is primarily driven by increasing demand for energy-efficient solutions, government initiatives to promote the use of renewable energy and advancements in heat pump technology.
In this context, the partnership between CAREL and SPRSUN is timely and essential in addressing the market's evolving needs.
With this strategic partnership in place, clients can expect a range of benefits, including:
Improved energy efficiency: Integrating CAREL's smart controllers in SPRSUN's heat pumps will result in better energy management and overall efficiency, reducing energy consumption and costs for end-users.
Enhanced performance and reliability: CAREL's advanced features, such as self-diagnostics and network connectivity, will contribute to the optimization of SPRSUN's heat pump performance and minimize downtime due to maintenance or technical issues.
Future-proof solutions: By incorporating the latest industry trends and technological advancements, SPRSUN's heat pumps will be better equipped to meet the market's changing demands, ensuring long-term value for clients.
A solid commitment to sustainability: Both CAREL and SPRSUN share a dedication to developing environmentally friendly products and practices. This partnership will strengthen their joint efforts to minimize the environmental impact of their operations and promote the use of renewable energy sources.
About CAREL
CAREL designs and produces solutions for HVAC/R (Heating, Ventilation, Air Conditioning, and Refrigeration) applications. The company offers many products and services, including IoT digital services, adiabatic humidifiers, programmable controls, refrigeration parametric controls, and more.
About SPRSUN
SPRSUN is a professional heat pump manufacturer providing energy-efficient and eco-friendly heating solutions. They offer a wide range of products, including air-source, DC inverter, and EVI heat pumps, catering to residential and commercial clients.
Media Contact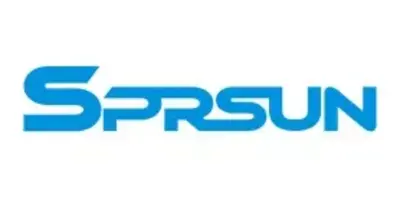 Company Name
SPRSUN
Contact Name
Jenny Wu
Phone
0086-20-82181867
Address
No.15 Tangxi Road, Yinsha Industrial Park, Xintang, Zengcheng District
City
Guangzhou
State
Guangdong
Postal Code
511338
Country
China
Website
https://www.sprsunheatpump.com/
COMTEX_432788603/2737/2023-05-16T10:58:29
About Author
Disclaimer: The views, suggestions, and opinions expressed here are the sole responsibility of the experts. No Florida Times Daily journalist was involved in the writing and production of this article.